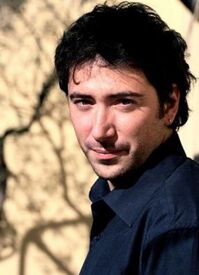 David Chevalier Di Miceli (born June 17, 1978) is an Italian voice actor. He is the son of voice actor Roberto Chevalier.
Chevalier is best known for dubbing actors such as Jason Biggs, Ashton Kutcher and Taylor Lautner. Some of the characters he is best known for dubbing includes Nibbler in Futurama, Dean Forrester in Gilmore Girls, Kylo Ren in the Star Wars sequel trilogy and Sam Winchester in Supernatural.
In the Italian version of Dumb and Dumberer: When Harry Met Lloyd, he voiced Harry Dunne.