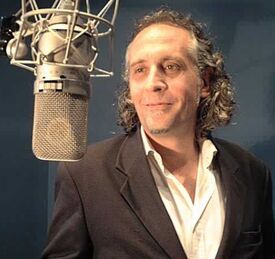 Massimo Lodolo (born November 12, 1959) is an Italian actor, voice actor, dialogue writer and dubbing director.
Lodolo is known for dubbing actors such as Vincent Cassel, Tim Roth, Gary Oldman, Andy García and John Turturro. His uncle Sandro Lodolo was a director and screenwriter. Some of Lodolo's dubbing roles include Lucius Malfoy in the Harry Potter film series and Gopher in Winnie the Pooh.
Lodolo voiced Lloyd Christmas in the Italian version of the animated television series.